From purchasing a car or home to financing school, many of life's milestones require some extra capital. Our low-interest financing with flexible terms can help make your big moments memorable instead of stressful.
Mortgage loans and home equity loans
Buying a new home or improving your existing home? We can help with competitively priced loans and financing options that will fit within your budget. Learn more about loan types or apply now:
Personal loans
Save time and money by consolidating high interest debt, covering unexpected expenses or financing all of your home improvement projects.
Auto and other vehicle loans
We offer low-cost financing for new and used cars, in addition to RV, motorcycles and boats. You rely on us to deliver a smart car buying experience. Visit our AutoSmart to take the first step in helping yourself to find a better deal on your next vehicle purchase.

To contact our collections department send email to 

[email protected]


To contact our titles department send email to 

[email protected]


To inquire about auto insurance send email to 

[email protected]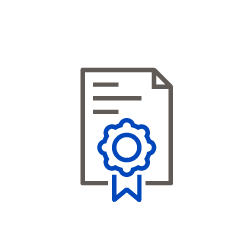 ITIN lending
Cobalt Credit Union offers lending services tailored to our members with ITINs (Individual Taxpayer Identification Number).*
Whether it's getting behind the wheel of a new car or purchasing your dream home, we're here to help you achieve your goals with our competitive rates and exceptional service on auto and mortgage loans.
Revolving line of credit
Need a preapproved line of credit available to use whenever you want to use it? Then our Revolving Credit Loan is for you! Your credit line will be based on what you qualify for. Payments will only be made on what you actually borrow. When you repay your loan, the credit line is again available for your use.
Secured loans
Certificate secured loans
Step into a world of financial confidence with Cobalt Credit Union's Certificate Secured Loans. Enjoy the peace of mind that comes with our attractive interest rates and the security of using your Certificate as collateral. Reach your goals with a Certificate Secured Loan.
Share secured loans
Experience the best of both worlds with Cobalt Credit Union's Share Secured Loans. Benefit from lower rates, thanks to our competitive interest rates, while enjoying the flexibility of using your Share Savings account as collateral. Take charge of your financial future with a Share Secured Loan today.
Credit Scoring
Credit scoring isn't as mysterious as it seems. We can explain the rhyme and reason behind the process, including why having a good score matters and how you can increase your numbers.
Have questions about Cobalt Credit Union? Drop us a line.
Contact Us