Our Share Savings account establishes you as a Cobalt Credit Union member. We also provide club savings, money market accounts and certificates (CDs).
Share Savings
Our Share Savings account establishes you as a Cobalt Credit Union member.
Free ATM card
Borrow against your account balance
Minimum opening deposit of $5
Dividend rates compounded quarterly
3 free withdrawals per month
Prime Money Market*
Earn market-level interest while having access to your funds. Our Prime Money Market Account offers both and much more!
Competitive APY*: With our Prime Money Market Account, you'll enjoy one of the highest APYs in the market today.
Convenient and Automatic: Our rate is based off the Wall Street Journal Prime Rate. When the Prime Rate changes, we automatically adjust the rate for you, offering a hassle-free experience.
Easy Access: We understand that your financial needs may change. That's why our Prime Money Market Account provides the perfect balance between earning high interest and accessing your funds whenever you need them.
No Hidden Fees: We believe in transparency. Our Prime Money Market Account has no monthly fees or surprises.
Money Market
Save at a higher tiered dividend rate with ready access to your money.
Minimum opening deposit of $2,500
Dividend rates compounded monthly
6 free withdrawals per month
Premier Money Market*
Earn higher interest rates on balances of $25,000 and higher.
Minimum opening deposit of $25,000
Dividend rates compounded monthly
6 free withdrawals per month

*SPECIFIC TERMS APPLICABLE TO YOUR PREMIER MONEY MARKET ACCOUNT
Tiered Variable Rate Information: This account is subject to a Tiered Variable Rate. For the current dividend rate and corresponding APY, refer to the current rates page of our website.
Minimum Balance Requirements: The minimum balance required to open this account is $25,000.00. You must maintain a minimum average daily balance of $25,000.00 in your account each day to obtain the disclosed annual percentage yield and to avoid a fee.
Additional Information: In order to keep your account open, you must have a checking account with the Credit Union and have at least one direct deposit post to that account per month. If you fail to maintain these requirements, your account will be closed and the funds in your account will be transferred to a Money Market Account subject to the terms and conditions of such account.
Regulation D
Withdrawals from share savings accounts are limited under this Regulation D. Limited transactions are withdrawals that are not processed at a branch or ATM location. Each share savings account is allowed 6 of these transactions before Regulation D goes into effect. Any withdrawals beyond the 6 allowed, including Point of Sale transactions, will incur a Regulation D Excessive Withdrawal Fee per transaction processed.
Vacations/Holiday Club 
Save for holiday shopping, summer vacation or other seasonal expenses. 
Minimum opening deposit of $10 

Dividend rates compounded annually 

Vacation Club accounts mature on May 1st 

Holiday Club accounts mature on November 1st 

Early withdrawal penalty applies 
Round Up

You will be surprised at how quickly pennies add up to real savings!
ENROLL: You must have a Cobalt Credit Union debit card that you use for daily purchases and a savings or club account to round up. Visit a branch, call our contact center or connect with us via video banking and ask to be enrolled in Round Up.
SHOP: Use your card for everyday purchases such as grocery items, restaurant, and online purchases. Don't forget to use this card for online and recurring payments to collect the most change.
 

SAVE: Sit back and watch the savings grow! We'll round up your purchase to the nearest dollar amount and transfer the change to your savings account — or a holiday or vacation club account.
Certificates (CDs)
Certificates of Deposit (CDs) earn dividends at a fixed rate over a specific period of time.
7 day grace period for making changes or cashing out a certificate upon maturity
Borrow against your funds with a certificate loan
Minimum opening deposit of $1,000
Dividend rates compounded quarterly
1 month minimum term
Early withdrawal penalty applies
Our Baby Bundle certificate helps families set up savings for their newest family members.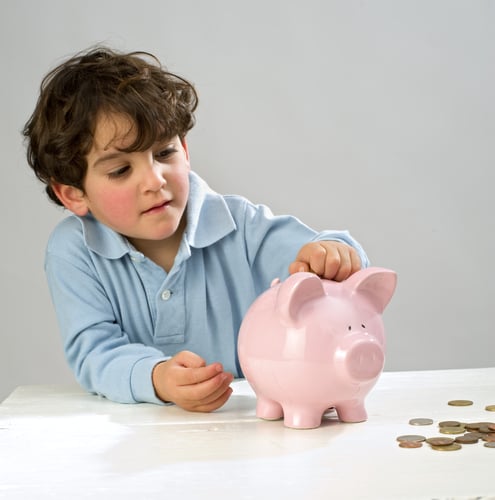 Help your child establish strong savings habits while they're young by giving them the building blocks they need for a solid financial future.
Health Savings Accounts (HSA)
This account gives small businesses and individuals another way to obtain affordable health insurance. It combines a high-deductible health insurance plan with a tax-exempt savings account.
Can anyone open an HSA?
You must be younger than 65 years old and have high-deductible health coverage.
What are the benefits of HSAs?
Affordable
Deposits are tax-free
Investment earnings are tax-free
Withdrawals are tax-free when used for medical expenses
You can take your HSA with you if you change jobs
Available to almost anyone under a high-deductible insurance plan
For more information on Health Savings Accounts, speak with your insurance company and/or your tax consultant. Then look to the experts at Cobalt Credit Union to help you get started. Call us at (402) 292-8000 or visit one of our locations today!
*Restrictions apply. See representative for details.

Put your money to work with one of our Business Savings or Money Market Accounts.

Cobalt Credit Union savings accounts are federally insured by the National Credit Union Association (NCUA) up to $250,000.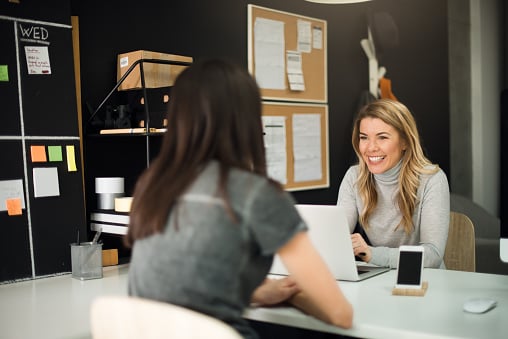 Access our Free Financial Resource Center or browse our valuable library of articles, eBooks, workbooks, or blogs for a wealth of financial information.